*by alphabetical order
Alp Aslandogan, Alliance For Shared Values - USA
Dr. Y. Alp Aslandogan is the Executive Director of the Alliance for Shared Values, a non-profit organization that promotes bringing together citizens of diverse backgrounds around shared values of humanity. Prior to his current position Dr. Aslandogan served as the board president of the Institute of Interfaith Dialog in Houston, Texas.
Dr. Aslandogan is the co-editor of "Muslim Citizens of the Globalized World: Contributions of the Gulen Movement" published by the Institute of Interfaith Dialog. He publishes a column in Huffington Post and serves as a contributing editor for the Fountain magazine and on the Board of Scholars and Practitioners of the Journal of Interreligious Dialogue. Dr. Aslandogan was born and raised in Turkey and came to the United States for his graduate studies. He holds a Ph.D. in Computer Science from the University of Illinois at Chicago.
Possible title: Core values and motivational factors in Hizmet Movement.
Ambassador David Shinn, George Washington University - USA
David Shinn has been teaching in the Elliott School of International Affairs at George Washington University in Washington, D.C. since 2001. He served previously for 37 years in the U.S. Foreign Service with assignments at embassies in Lebanon, Kenya, Tanzania, Mauritania, Cameroon, Sudan, and as ambassador to Burkina Faso (1987-1990) and Ethiopia (1996-1999). He is a frequent contributor to the Voice of America, BBC, China Central Television, Al-Jazeera, and Radio France Internationale. Ambassador Shinn is the co-author of China and Africa: A Century of Engagement (2012) and Historical Dictionary of Ethiopia (2013) and author of Hizmet in Africa: The Activities and Significance of the Gülen Movement (2015). He has a PhD in political science from George Washington University and blogs at http://davidshinn.blogspot.com.
Possible title: Hizmet in África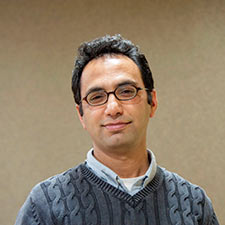 Erkan Toğuşlu, Leuven University - BELGIUM
Erkan Toguslu Ass. Professor in Gülen Chair for Intercultural Studies and Interculturalism, Migration and Minorities Research Center at KU Leuven University. He received his MA and PhD in sociology from Ecole des Hautes Etudes en Sciences Sociales (EHESS) in Paris. His research focuses on transnational Muslim networks in Europe, the emergence of Islamic intellectuals, interfaith dialogue, the debate on public-private Islam, the nexus immigration and religion. He is the editor of : Everyday Life Practices of Muslims in Europe, Leuven University Press, Europe's New Multicultural Identities, Leuven University Press, Forthcoming (co-edited with J. Leman and I. M. Sezgin) ; Société Civil, Démocratie et Islam: Perspectives du Mouvement Gülen. Paris: L'Harmattan ; and Modern Islamic Thinking and Islamic Activism ( co-edited with J. Leman), Leuven University Press.
Possible title: Being a good Muslim: Hizmet case studies from Belgium, France and Netherlands
Flavia Pasqualin, University of São Paulo - BRAZIL
Graduated in Social Communication, Psychology and Pedagogy. Master in Social Psychology from FFCLRP-USP. He worked as Educational Advisor and professor in the Specialization Course Tutor EVC - Education, Values and Citizenship at school - UNIVESP / USP. He is currently a doctoral student in psychology from FFCLRP-USP, as FAPESP scholarship, with the subject Charm of intercultural marriage: brasileiras casadas com muçulmanos turcos.
Possible title: "the Turkish-Brazilian families of the Hizmet Movement. "
Henelito Jr. Sevilla, University of The Philippines Diliman - PHILIPPINES
Dr. Henelito A. Sevilla, Jr, is an Assistant Professor and Assistant to the Dean for Administration and Public Affairs at the Asian Center, University of the Philippines, Diliman where he also coordinated the West Asian (Middle East) studies program in the said University.
He holds a Ph.D. in International Relations from the University of Tehran, a Master's degree in International Relations from the University of Shahid Behesti, Tehran, Islamic Republic of Iran and Bachelor of Science in International Relations at the King Faisal Center for Islamic, Arabic and Asian Studies, Mindanao State University, Marawi City, Philippines.
He has written and published extensively on international relations and Middle East politics in per- reviewed journals both in the Philippines and abroad and had presented papers in various local, national and international conferences and fora.Dr. Sevilla's research interests include the political economy of the Middle East, Iranian foreign policy, Persian Gulf security issues, US foreign policy in Middle East and North African region, oil and gas security and terrorism. Currently, he is writing two book projects relating to Philippine relations in Middle East region.
Possible title: The Socio-Political Aspect of Hizmet: Hizmet Movement in the Philippines as Inspired by the Ideas of Fethullah Gulen
Ambassador Luiz Henrique, BRAZIL
Luiz Henrique Pereira da Fonseca was born in Rio de Janeiro on October 1st, 1945. he was graduated from the National Faculty of Law of the University of Brazil in Rio de Janeiro in 1968. He started his career at Brazil's Diplomatic Academy, the Rio Branco Institute, in 1967. His thesis for the Advanced Studies Course ay the Rio Branco Institute, having as main subject "The International Maritime Organization (IMO)" , was published in 1989 by th Internacional Relations Research Institute(IPRI)/Alexandre de Gusmão Foudation (FUNAG).
1967 - 1971 Ministry of External Relations , Economic Department; 1972 - 1974 The Permanent Mission of Brazil to the Organization of American States (OAS) in Washington, DC, Second Secretary; 1974 - 1978 The Permanent Mission o Brazil to the International Organizations in Geneva, 1978 - 1980 Embassy in Santiago, First Secretary; 1981 - 1982 Ministry of External Relations , Economic Department;1983 - 1987 The Permanent Mission o Brazil to the International Organizations in London, 1988 - 1989 Ministry of External Relations, Economic Department; 1990 - 1995 Embassy in Lisbon, Minister-Counsellor; 1995 - 2001 Embassy in San Salvador, Ambassador; 2001 - 2006 Embassy in Helsinki cumulative with the Embassy in Tallinn, Ambassador; 2006 - 2008 Brazilian Cooperation Agency at the Brazilian Ministry of External Relations, 2008 - 2012 Consulate General of Brazil in Milan, Consul General; 2012 - Consulante General of Brazil in Istanbul, Consul General.
Liza Dumovich, University of Cândio Mendes - BRAZIL
Liza Dumovich is a PhD candidate in Anthropology at Universidade Federal Fluminense (PPGA/UFF), a researcher in the Center for the Middle East Studies (NEOM/UFF) at the same institution and the Coordinator of the Center for the Middle Eastern Studies and Research at Universidade Candido Mendes (CEPOM/UCAM). She is also the Editor of Revista Diáspora, a not-for-profit, independent, and collaborative digital magazine about the MENA region and its diaspora.
Possible title: The Hizmet Movement in Brazil: local configuration, activities, and community life.

Max Farrar, Leeds Beckett University - ENGLAND
Professor for community engagement at Leeds Metropolitan University, a cultural sociologist, is the head of community partnerships and volunteering and professor for community engagement at Leeds Metropolitan University. An adviser to several boards and organisations on the issue of race, Professor Farrar has previously lectured in sociology and written research papers on the subject. He is the author of a book about Chapeltown in Leeds, The Struggle for 'Community' in a British Multi-Ethnic Inner-City Area ( Edwin Mellen Press, 2002 ). He is also co-author of Teaching Race in the Social Sciences. He has worked in adult and community education, at a community Law Centre, for a 'race' think-tank and as a freelance writer and photographer. His life-long interest, both as a scholar and as an activist, is in the movements for social justice emanating from the multi-cultural inner cities of the UK. His current research focuses on the rise of Islamism.

Turan Kayaoglu, University of Washington Tacoma - USA
He is a Professor of International Relations and the Associate Dean of Faculty and Student Affairs at the School of Interdisciplinary Arts and Sciences, University of Washington, Tacoma. He was a visiting fellow at the Brookings Institute and visiting professor at Qatar University. His research explores international relations theory, international organizations, religion and international relations, and human rights. He is the Editor-in- Chief of Muslim World Journal of Human Rights and the author of Legal Imperialism: Sovereignty and Extraterritoriality in Japan, the Ottoman Empire, and China(2010, Cambridge University Press) and The Organization of IslamicCooperation: The Politics, Problems, and Potential (2015, Routledge). His articles have appeared in International Studies Quarterly, International Studies Review, Islam and Christian-Muslim Relations, Human Rights Quarterly, Muslim Minority Affairs, International Sociology, and Politics and Religion.
Possible title: Three Phases of Hizmet Movement: National, Transnational, and Global
Aydoğan Vatandaş, journalist from Turkey
Aydoğan Vatandaş (born 1974) is an investigative journalist from Turkey, specializing in Political Science and International Relations. He is the author of 13 books, many of which have become bestsellers in Turkey. 'Reporting from the Bridge' and 'Hungry for Power: Erdogan's Witch Hunt and The Abuse of State Power' are the first two books published in English in the U.S.
The book "Hungry for Power; Erdoğan's Witch Hunt and Abuse of State Power" serves as a collection of significant articles that shed light on President Recep Tayyip Erdoğan's transition from Muslim democrat to an authoritarian leader while also delving into complex issues like violence in the Middle East. He was the former New York representative for Turkish Today's Zaman Daily and Cihan News Agency. He is a PhD candidate on Political Science and International Relations. He is currently writing for Huffingtonpost.com
He holds an M.A in Media Studies from The New School in NY.